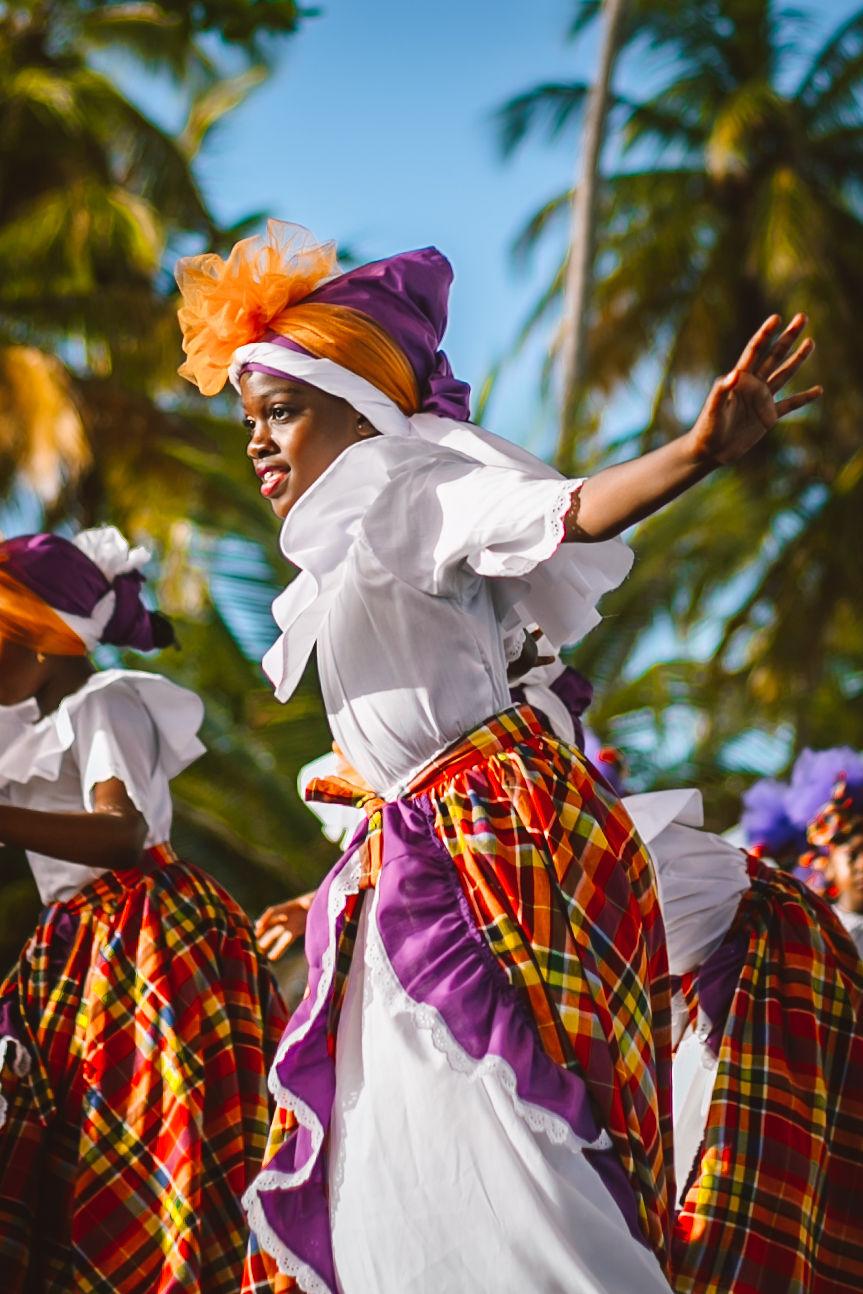 Annual festivals in Tobago
Posted Apr 27, 2020
To know Tobago is to know culture.
The island's rich customs and traditions are deeply embedded in its DNA and on constant display in its multitude of events and festivals. What's more is several allow--and even--encourage participation, giving you the ultimate front row seat to cultural immersion.
With a variety of events on almost monthly throughout the year, you there's something for everyone, from music, food, sports, the arts and culture. 
To truly get a taste of Tobago, we recommend including one or more of these events to your bucket list when planning your trip to Tobago.
Originating as a Christian thanksgiving, the celebration is held by a different community nearly every weekend throughout the year. The village-wide cook-out is open to everyone and one of the best ways to get to know the people of Tobago, who will welcome you with open arms, a home-cooked meal, music and laughs.
Tobago Carnival
The carnival season--which kicks off at the start of the year and culminates in a two-day street masquerade before the start of Lent--encompasses a myriad of events which richly celebrates rich local traditions, music, dance and other festivities. Watch Tobago come alive with masquerade bands, shimmering costumes, ole mas, steelpan, calypso and soca.
The annual Tobago Crab and Goat Race has not only become synonymous with the Easter holidays but is  also one of the most popular signature events on the island's calendar. Nearly 100 years old, the unique event is deeply rooted in the island's culture and is a must-see for both locals and visitors from all over the world. Each year, jockeys race their goats several hundred yards to the finish line, competing for the coveted title, Champ of Champs.
Tobago Jazz Experience
Considered the premier jazz festival in the country, Tobago Jazz Festival is also well renowned throughout the region. With a mix of spellbinding musical performances, island vibes, and mouthwatering cuisine, the festival has attracted stars such as Chaka Khan, Diana Ross, Jennifer Hudson, John Legend, Miguel, Wyclef Jean and Grace Jones.
International Game Fishing Tournament
The idyllic village of Charlotteville comes alive with anglers from all over to world for fast fun fishing for both amateurs and professionals. The tournament draws big game fisherman who can appreciate great camaraderie, competition and fishing conditions.
Sea to Sea Marathon
If you're a marathon junkie then this one's for you. This international premier event includes picturesque winding routes from the oldest protected rainforest, along the Atlantic Coast and ends at the rustic Little Rockly Bay in Lambeau.
Massy Rainbow Cup Triathlon
Competitors come from all around the region, and as far as the UK, Europe and Australia to compete in this one-day event with seven races to choose from. The triathlon is suited for any athlete from weekend warrior, recreational competitor, junior athlete all the way up to elite. 
Dragon Boat Festival
Inspired by the traditional Chinese pastime, the two-day event is now a fixture on the local calendar and sees the clear blue waters of Pigeon Point host a series of intense, fast-paddling races. For visitors, the chance to spectate from the beach, cold beer in hand, is an appealing one. 
Tobago Heritage Festival 
An annual, multi-faceted festival of traditional and contemporary folk that highlights the island's unique cultural traditions as a means of securing cultural identity. Through events such as Ole Time Wedding, National Treasure's Day and Salaka Feast, Heritage Festivals visitors to go to various villages across the island and experience their way of life, language and oral traditions, culture, dances, music and of course, their culinary delights.
Blue Food Festival
The Blue Food Festival provides a unique twist on traditional culinary festivals. It focuses on the ground provision, dasheen (taro) and the many innovative culinary delights that can be derived from the versatile root. Not only is the event one of the most anticipated events on Tobago's calendar, but it also affords the communities involved the chance to showcase and sell their produce, as well as share Tobagonian traditions and culture with locals and visitors alike.
Discover even more things to do, see and experience here and check out our blog for more ideas on how to plan your trip to Tobago.